Residence and Dependance Jaufenthaler

Welcome to Jaufenthaler.
Our houses are in a sunny and quiet location and are the ideal accommodation for a relaxing but also athletic holiday. Perfect for hiking and biking tours in summer and for skiing in winter.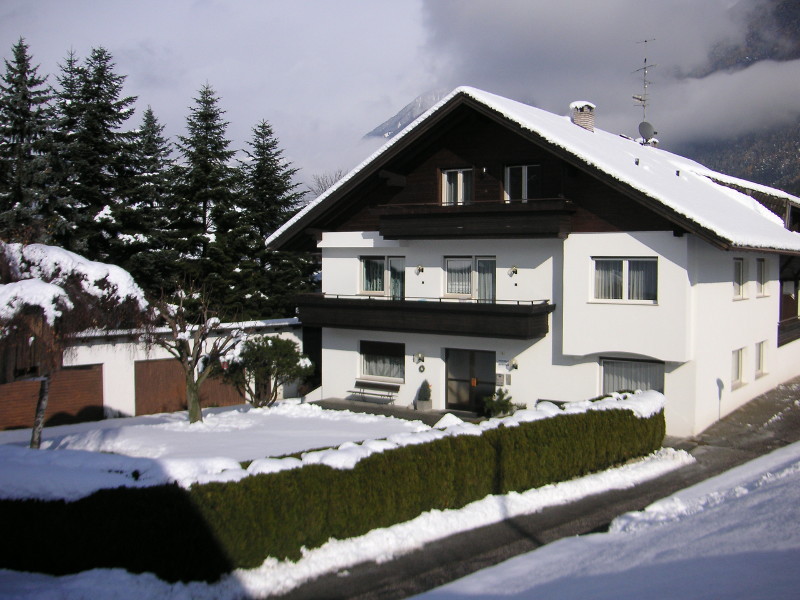 In our Residence we have apartements of various sizes for up to 4 people. Facilities: The apartments consist of a living room (cot or extra bed on request) or two bedrooms, living room with kitchenette, shower / WC or bath / WC, balcony, patio, large lawn, parking space. Just take a look at our photo gallery.
This is our Dependance .
It has 10 apartments which are adequate for up to four person. The apartements are equipped with a kitchen or kitchenette. The bathrooms have a shower, bidet and toilet. Each apartment has a dishwasher, safe and a large balcony or terrace in south orientation. There's a large lawn. For our guests we have plenty of parking and a garage (included in the price). Just take a look at our photo gallery.

Free WIFI
Wallbox for electric vehicles
Prices
Prices - Summer 2022
Residence
Dependance
23.04. - 01.07.
21,00
23,00
02.07. - 29.07.
22,00
25,00
30.07. - 19.08.
26,00
30,00
20.08. - 16.09.
22,00
25,00
17.09. - 25.11.
21,00
23,00
Prices - Winter 2022/2023
Residence
Dependance
26.11. - 23.12.
23,00
25,00
24.12. - 06.01.
36,00
40,00
07.01. - 27.01.
23,00
25,00
28.01. - 17.03.
25,00
29,00
18.03. - 28.04.
23,00
25,00
Prices - Summer 2023
Residence
Dependance
29.04. - 30.06.
23,00
25,00
01.07. - 28.07.
26,00
29,00
29.07. - 25.08.
36,00
40,00
26.08. - 22.09.
26,00
29,00
23.09. - 24.11.
23,00
25,00
Minimum stay: 4 days
50% discount for children up to 10 years (with 2 full paying adults). Prices per person per day in Euro (VAT included).
Price reduction for one-room apartments in the Dependance.
All prices shown are subject to a Tourist Tax* amounting to 1,75 Euro (Residence) / 2,10 Euro (Dependance) per person (aged 14 and over) per day, payable upon departure.
Towels and bed linen on request (surcharge).
Pets are not allowed.
For more information: app@jaufenthaler.it, Phone: +39 347 9827076


Arrival
Apartments Jaufenthaler
Wiesenweg 3
I-39030 Gais
Winter sports - Plan de Corones
With its 116 km of slopes and 31 state-of-the-art lifts, Kronplatz is not only the largest but also the most modern resort with tons and tons of guaranteed skiing fun on 2275 m. Reaching the Kronplatz slopes by car (10 km) or ski-bus.
Gais
At an altitude of 841 meters on the sunny side of the Alps.
Ideal base for all holiday activities in the Pusterer Ahrntal and in the Dolomites: hiking, horseback riding (riding stables with horses for hire in the village), cycling and mountain biking, swimming (lake in the town), cross-country skiing, ice skating, skiing (all around: from a small fine ski to the largest and most modern ski mountain (Plan de Corones) in South Tyrol), rich culture, castles, culinary earthy South Tyrolean homemade and lighter Italian cuisine.
Imprint
Apartments Jaufenthaler
Wiesenweg 3
I-39030 Gais
Phone: +39 347 9827076
Email: app@jaufenthaler.it
Internet: www.jaufenthaler.it
Facebook: www.facebook.com/Jaufenthaler

Owner: Franz Josef Jaufenthaler
Registered in the Register of Bolzano
JFNFNZ60C28B220Q
VAT number
IT01477450215

Jaufenthaler on Bookingsuedtirol.com

Note: the content of external linked sites meet their owners.
Photos from Gais are from the commune.
* mandatory tourist tax as required by law (legge provinciale del 16/05/2012, n.9)
Subject to modifications.

---
Titolare del sito:
Jaufenthaler SAS
Campi della Rienza 30
39031 Brunico

IT01272450212

Salvo variazioni
Informativa ai sensi della L. 4 Agosto 2017 n. 124
Altri suissidi.